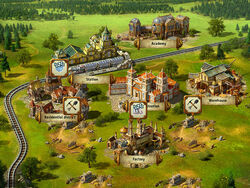 Cities are comprised of a number of Districts which are Unlocked or made buildable

as each City's Administration Building

is Upgraded. Districts available for construction in each City will be restricted by District Type & the District Allotment of each.
District Descriptions
District Types
Present or available in every City:
Industrial & Bonus Blocks
Restricted to certain, designated Cities:
Present or available in a specific City, only:
City Planning
Each City designates the amount of same-Type Districts that can be built (Allotment) and should be considered as you develop your Empire; The number of Residential Districts

match the amount of Passenger Connections
for each. Ports
will be Limited, as will Academies

, while Unique Districts can only be built in their respective, specified Cities.
Building a District
To begin Construction of a District, select an available Build Site

: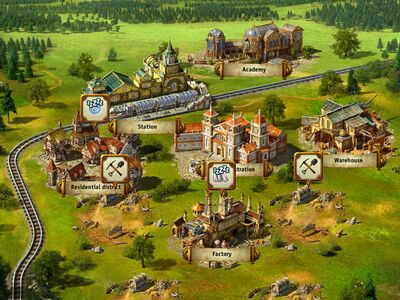 Within the list of Districts, District Type Icons

are affixed to the top-left of each:

Select the

on the top-right to reveal the City's District Allotment of that Type: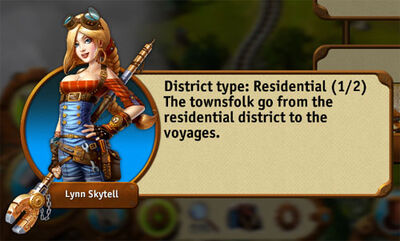 If Allotment or Level Requirement issues exist, the District will be Unbuildable: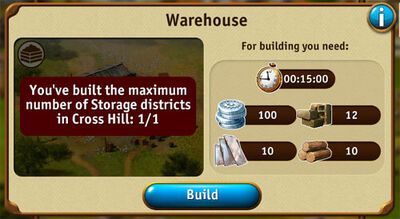 Quarter Removal

From
within a City
, selecting the
Quarter Removal
Icon from the lower right of the screen will allow you to tear down existing Districts, returning them to
Buildable Sites

, ready for construction.
Administration

& Transport Districts


cannot be removed, nor can any other districts that are currently in-use.
Quarter Removal will yield a return of some Silver

and salvaged Resources.